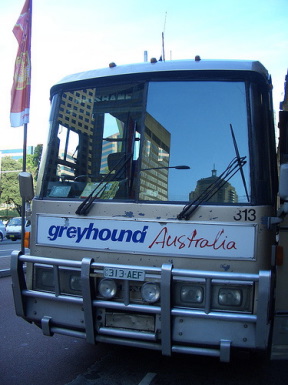 Getting to Australia
Flying is the most desired way to get to Australia, although the flight may be extremely long.
•    Plane
Pretty much everyone who travels to Australia gets there by plane.  The major airports in Australia are Sydney, Melbourne and Brisbane, followed by Perth, Adelaide, Hobart, Darwin and Cairns. Their are a lot of connector flights from Asia, Europe and the USA, because of Australia's seclusion. Flights usually get booked quickly, so make your flight plans early.
Transportation around Australia
The distances between cities in Australia are pretty large, so flying domestically is a popular and  quick option.  However, you will get more of a scenic journey if you take the train or bus, but at the expense of a longer travel time.  In the major cities, you will notice that the rail and bus systems are extremely organized and punctual.
•    Bus
Their are various long-distance bus companies, the only national service is Greyhound Australia.  Although the buses are pretty cozy and you will have a smooth ride, it will be a long journey if you are travelling between major cities.  Another option is Australia's rail network, which connects all major cities.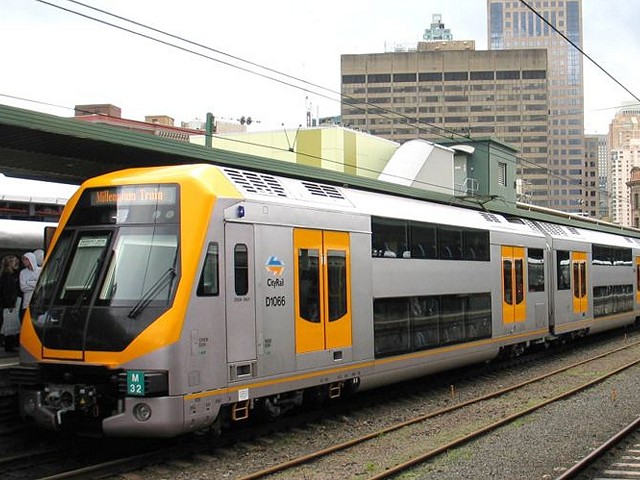 •    Vehicle
It is very typical for visitors to rent or even purchase a car. If you are staying for an extended trip or will be studying abroad for a couple months, then renting a car can be very economical. Stick to Highway 1 because it circumnavigates Australia and keeps close to the coast for a great scenic drive.
•    Rail
The train is the slowest source of transportation and in fact pretty expensive as well. The upside to the train is that is faster then the bus and also provides a scenic route. Most people do not take the train when travelling long distances unless they prefer doing an overnight trip.
•    Plane
Most of the long-distance journeys from major cities is made by air, about 80%.  Australia's main domestic airline is Qantas and its low budget alternative is called Jetstar.  One of their competitors is Virgin Blue, which also covers all of Australia.  Make sure to get a good bargain on your tickets because the airlines tend to offer a lot of discounts and Internet special fares.  Spend some time searching for discounts and avoid paying the full price.