Last Updated on Thursday, 16 April 2009 01:57 Thursday, 16 April 2009 01:13
Nestled amongst the trees along the northern coast of New South Wales, there is a charming little fishing village named Yamba. Until recently, Yamba was a relatively undiscovered coastal jewel where its 5600 residents lived in relative solitude in this idyllic setting just down the way from Angourie, a far more famous town with one of the most popular surf breaks in all of Australia.
But now this once little-known village has topped the list of towns in Australia and has become a must-see tourist destination for Aussies and international travelers alike. Yamba was named Australia's top town in a survey of travel and tourism experts conducted by Australian Traveller magazine, well-known for their annual lists of the best and worst towns in Australia.


Although the Australian Traveller opted to forego their worst town list this year – which previously included towns like West Wyalong in New South Wales and Zeehan in Tasmania – the 100 best towns list was published as usual.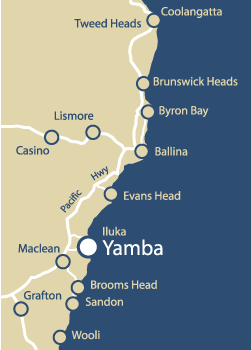 Of note are the top ten towns, including:
• Yamba, New South Wales
• Esperance, Western Australia
• Port Douglas, Queensland
• Broome, Western Australia
• Port Fairy, Victoria
• Beechworth, Victoria
• Byron Bay, New South Wales
• Apollo Bay, Victoria
• Strahan, Tasmania
• Margaret River, Western Australia

According to this survey, New South Wales is certainly a must-see state, as it contains 29 of the top 100 towns – more than any other state in Australia.

Now that the Australian Traveller has let the secret out, Yamba residents may have to share their serene coastal village. While Yamba will undoubtedly retain its old-world charm, it may just become a hopping seaside tourist town.