The admissions committees of Australian MBA programs carefully examines resumes, essays, letters of recommendations, and personal interviews to seek out the candidates that they believe have what it takes to succeed in their program and in the business world. While some schools prioritize particular characteristics above others, there are essential attributes that every MBA program looks for in their candidates.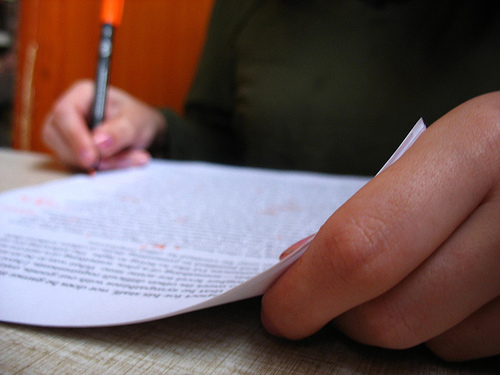 These attributes include:

1. Motivation to succeed
2. Integrity
3. Ambition
4. Focus and drive
5. Professionalism
6. Perseverance
7. Leadership capabilities
8. Creativity
9. Qualitative and quantitative analysis abilities
10. Exceptional communication skills

Naturally, each candidate will have a particular set of strengths, as well as areas in need of continued growth and development. So, do not let this list of desired attributes scare you away from applying to an Australian MBA program if you feel you might be lacking in an area or two. Admissions committees are looking for candidates with potential, not perfection.

Approach the application process and prepare for your application interview the same way you would prepare for an interview for a senior management position. Display your strengths and don't attempt to come across as perfect.

Keep the above attributes in mind as you write your application essays and prepare for your application interview to help ensure that you display your strengths and clearly show that you have what it takes to succeed in an Australian MBA program, as well as the business world.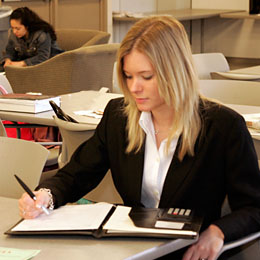 Moving Ahead with an Australia MBA: Apply Now!
Australian business schools are renowned worldwide for their expertise and quality. Students who complete a MBA in Australia will be well equipped to advance in the workplace, prepared to thrive in the business community anywhere in the world. With so much to gain, students should be eager to begin their time as a MBA student in Australia. However, before students can embark on this one of a kind experience, it is important to first understand Australia MBA admissions.
The first element to any MBA application is previous schooling. Since a MBA is an advance degree, all applicants will be required to provide evidence of a bachelor degree or some equivalent certification. Most schools will accept this proof in the form of an official transcript. To apply for MBA programs, students should first request a copy of their transcript from the school where their undergraduate coursework was completed. Australia MBA admissions may also use this transcript to check for course prerequisites and GPA. The requirements for these elements will vary depending on the school and program.
Another facet to a MBA application is work experience. The MBA programs in Australia are designed for experienced business professionals who are seeking to take their career to the next level. The curriculum is rigorous and catered to real world professionals who have a wealth of personal experiences to draw from. Therefore, all applicants will be required to submit a detailed resume as part of their Australia MBA admissions. This resume should include all professional work and any relevant volunteer opportunities, including dates and contact information of past and present employers and associations.
Applicants will also be required to demonstrate their skill with the English language to apply for MBA programs in Australia. To this end, most applicants take the International English Language Testing System (IELTS). All international students are required to take this test, though some may substitute the Test of English as a Foreign Language (TOEFL). Some students may be able to waive this test in the Australia MBA admissions process after completing a face to face interview. However, since an IELTS score is required for student visas in Australia, all students are encouraged to take the test anyway.
Some elite schools will also require a score from the GMAT as part of their MBA application. However, not all schools will require this test, so applicants should check with the school of interest to be sure. Even if the score is not required for admission, some students complete the test anyway as a way to set themselves apart. Students are certainly allowed to submit a score from the GMAT even if it is not necessarily required. This score can help students stand out from other applicants.
While these aspects of Australia MBA admissions are fairly standard, applicants also have the chance to show a bit more of their personality and skills through letters of recommendation. Letters of recommendation are powerful pieces to any MBA application, providing a more thorough glimpse at what the applicant has to offer. Most schools will require at least one letter of recommendation, though most applicants are encouraged to procure two. Letters of recommendation should be written by qualified individuals who know the applicant professionally or in an educational setting. Bosses, supervisors, or teachers are often great choices to write these letters.
Last, but certainly not least in the Australia MBA admissions process, is the personal essay. This essay should be viewed as a letter of intent in which applicants can explain their goals and strengths. This letter is one of the best ways for applicants to set themselves apart. This essay should have a strong voice, be grammatically clean, and have a clear structure that communicates the applicant's plans. The personal essay will be the most time intensive portion of the Australia MBA admissions process, but for those who do it well, the effort will most certainly pay off.
Though the specific guidelines will vary from school to school, interested students should start developing their MBA application well in advance in order to ensure that there is plenty of time to meet the deadlines and get accepted. Applicants who take the time to complete a thorough and polished application are more likely to get accepted to start an exciting MBA education at one of the revered business schools in Australia.