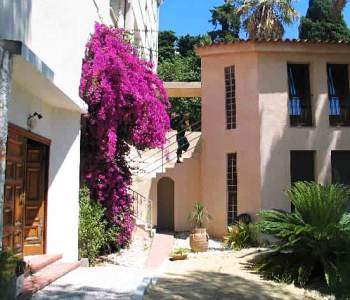 1) Make a reservation in advance- You might be ok just showing up to the hostel without prior booking, but their have been many horrible stories of travelers being stuck when they arrive to there new destination because all the hostels are 100% booked. The last thing you want to do is pay extra for a hotel or sleep outside. This is very important during the high travel season. To reserve a hostel you have to usually pay a small deposit using your credit card.

2) Hostel ratings- Most hostel booking sites have a section showing all hostel ratings such as:
• Price
• Location
• Cleanliness
• Safety
• Fun meter
• Staff

It is important to look at all the ratings but just as important is looking through all the past comments made by travelers who have stayed in your prospective hostel and taking into account their likes or dislikes.

3) Location is Key- when looking for what hostel you might want to booked it is a good idea that you take location into account. It is usually a good choice to stay downtown or in a central location. You want to be located in or next to the following:
• Public transportation
• Food markets
• Bars and restaurants
• Sight seeing
• Safe area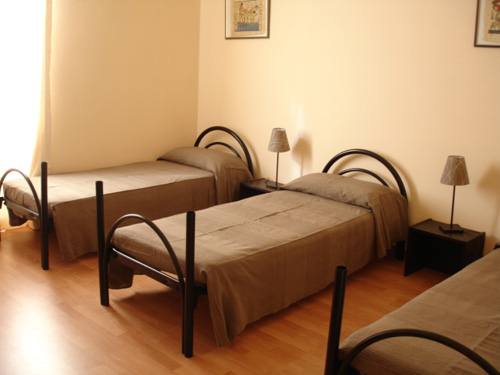 4) Things to bring- Hostels vary from what kind of accommodations and extra facilities they supply for there guest. Below is a short list of recommend items to bring when staying in hostels:
• Earplugs
• Alarm clock
• Waterproof slippers or shoes for the shower
• All bathroom utilities such as soap, shampoo, toothpaste, towel, etc
• Zip-lock bags
• Set of locks
• Small flashlight
• Swiss army knife

5) Safety- It is important to have your backpacks locked up at all times. Most of the hostel rooms have lockers in them, so make sure to bring a secure lock. If you have two bags it is a good idea to lock all your valuable items like your money, passport, travel passes, and camera into the locker and place your second bag full of clothes under your hostel bed. Also if one of your hostel roommates that you do not know is causing trouble, doing illegal drugs, or is acting shady it is your responsibility for your own safety to go tell a hostel employee.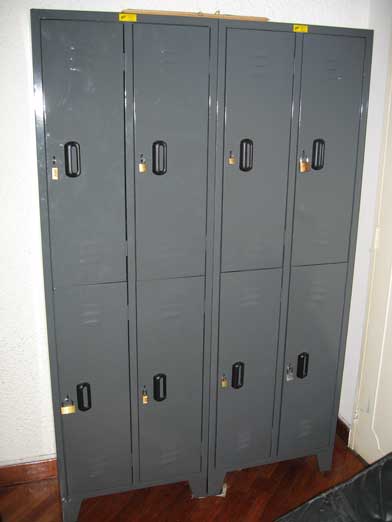 Travel to Australia

Australia has much to offer students both inside and outside the classroom. When students have time to take a break from their studies, Australia has unparalleled travel opportunities for students to consider.

Students who travel to Australia have a wealth of outdoor travel opportunities. The rugged terrain has everything from mountains to rainforests, so there are plentiful opportunities to bike and hike. Much of the country also has easy access to the coastline, with notable options on the southeast side. However, with over 11,000 beaches, it is safe to say that there are beaches in most parts of Australia. From simple sunbathing, to beach volleyball, there is plenty to do on the sands, and the waves in Australia are ideal for surfing. Farther out on the waters, Australia also offers some of the best fishing experiences in the world. For more information, check out the details here: Outdoor Activities in Australia.

Some who travel to Australia may appreciate the guided tours available for some of Australia's more distinctive features. The elusive Outback has a strong appeal for visitors, so many students who study abroad in Australia visit it at some point. Though it is possible to explore this vast area alone, guided tours are recommended to ensure the best travel Australia experience possible. There are similar tours for other noteworthy areas, such as the sprawling rainforest in Queensland or the breathtaking Great Barrier Reef off the northeast coast.

Though Australia is often renowned for its landscape, students who travel to Australia should not neglect the urban scene. The urban areas throughout Australia have fantastic opportunities, including shops, restaurants, clubs, sports stadiums, museums, and more. Popular cities include Sydney, Brisbane, Perth, and Melbourne, among others. These cities have everything from high end shopping to affordable retail chains, while the dining options cater to varied palates and price points. For a closer look at the dining and shopping options in Australia, peruse the information here: Dining and Shopping in Australia.

The fun for those who travel to Australia does not have to end when the sun goes down. To the contrary, the travel Australia experience comes alive after hours, with the numerous bars and clubs. All the major cities will have a distinctive night scene, though it is possible to find a good bar no matter where one is in the country. The music selection will vary from club to club, with a little something for all tastes. In cities along the coastal regions, sometimes the best parties are down by the beach.

To make travel to Australia more convenient, there are numerous airports around the country, making each region easily accessible. Commercial airlines fly out of most major cities, with hubs in areas such as Adelaide, Perth, and Sydney. These airports accept both international and domestic travel, opening up the travel Australia possibilities immensely. Qantas, the national airline in Australia, services most major airports in the country, with its home base in Sydney and connections around the world. With so many flight possibilities, students can easily shop around for the best deals, especially for shorter flights. For more flying tips and details, consider the information at this link: Australia Flights.

For travel within the country, there are other transportation options, including car rental, bus, and train. These options may not be quite as fast as most flights, but for closer destinations, these can be cost effective choices. They also allow for more flexibility in terms of arrival and departure, which may be important for some individuals. More information regarding alternative travel methods can be found here at Transportation in Australia.

To support travel Australia adventures, there are various types of accommodations available. No matter where one wishes to visit in Australia, there are sure to be hotels for any budget. From hotels conveniently located downtown or motels stationed by the ocean, students can find accommodations to keep them close to the action. By shopping around online, students can compare prices and determine the best locations and deals. It may be beneficial to be flexible with the plans; hotels often offer lower rates for off season travel and during weeknights. Traveling during these times when possible can be an effective way to save money. For more information on accommodations in specific cities, consider the options here: Australia Accommodation. To help book hotels, use this convenient online resource: Australia hotel Reservations.

With all of this, it is clear why Australia is not only a leader in education, but in tourism as well.