Australia has a rich history and culture with a delightful blend of Western, Eastern and Aboriginal influences. Each of these significant influences comes together to deliver a celebrated diversity and distinctive way of life unmatched elsewhere in the world.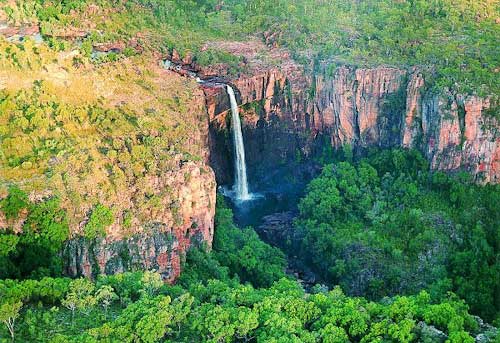 During your Australian studies it will be impossible to resist the urge to steal away and explore cosmopolitan cities, rain forests, villages, the rough and tumble Outback, and some of the most diverse landscapes found anywhere on the planet. Australia is perhaps the only place in the world where you can enjoy exquisite international dining, explore open air markets, lounge on the beach, pet a kangaroo and swim in a crocodile's home all in the same day.


To give you an idea of just a few of the things to do while in Australia, here is a short list of some of Australia's most popular attractions and activities:

• Shop, dine and attend an opera in Sydney.
• Explore the open markets in Darwin.
• Enjoy the laid back nightlife in Melbourne.
• Partake in some of the finest wines in the world.
• Explore the Great Barrier Reef.
• Bushwalk in Kakadu National Park and Litchfield National Park.
• Swim with a crocodile in the Cage of Death at Crocosaurus Cove in Darwin.
• Learn how to make and use a didgeridoo at Didgeridoo University.
• View some of Australia's oldest Aboriginal rock art in the Pilbara region of Western Australia or South Australia's Olary district.

Australia is divided into states and territories, each with their own unique cultural, historic, geographic and entertainment offerings. Due to the sheer size of each area, it is easiest to plan your travels within each individual area separately.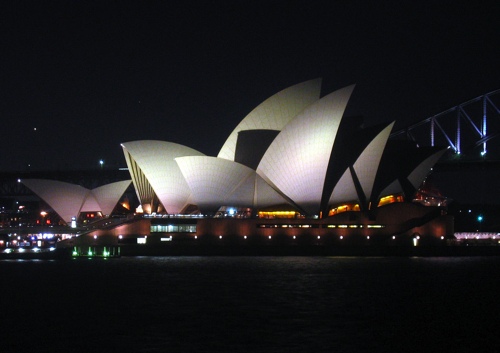 The Australian states and territories include:

• Australian Capital Territory
• New South Wales
• Victoria
• Queensland
• South Australia
• Western Australia
• Tasmania
• Northern Territory

There are several international airports throughout Australia, which allows for easy air travel between states and territories. While this may not be the most economical means of transport for exploring the country, it is the fastest. If you plan to travel to or within Australia by air, here is a list of international airports and their airport codes:

• Adelaide (ADL)
• Brisbane (BNE)
• Cairns (CNS)
• Darwin (DRW)
• Melbourne (MEL)
• Perth (PER)
• Sydney (SYD)

Students on a budget will find that travel by bus between major cities is a viable, albeit sometimes long and inconvenient, way to see Australia. Greyhound Australia (www.greyhound.com.au) offers national bus service and online ticket sales, which are cheaper than buying tickets over the counter.

Students will also want to keep in mind that much of the splendor of Australia is off of the beaten path and outside of the major cities (and far away from public transportation), which means renting a car is sometimes necessary, but entirely worth it.

From the pristine beaches of Western Australia to the breathtaking landscapes and unrivaled outdoor adventures of the Northern Territory and Top End, Australia has something to offer to every kind of traveler. Students who choose to study in Australia have made a life-changing decision that will provide a vast education both inside and outside of the classroom for those who immerse themselves in the local culture and take advantage of this once-in-a-lifetime opportunity to take in all that Australia has to offer.