Australia's geographical diversity naturally lends itself to incredible, scenic road trips for adventurous students with a few study-free days available to travel the open road. Grab some friends, fill a backpack with snacks and a camera, and set out on one of these four popular Australian road trips.
The Great Ocean Road Australian Student Road Trip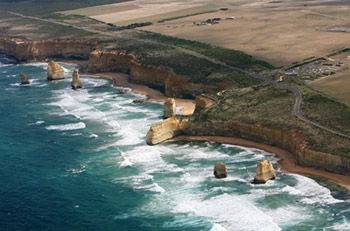 Victoria's world-renowned Great Ocean Road student road trip begins in the coastal town of Torquay, about 90 kilometers southwest of Melbourne. This southern coastline excursion is 243 kilometers from Torquay to Allansford, but there's no need to pack the drive into a single day.
Along the way, you'll find mountain cliffs, unpopulated beachfronts, rainforest vegetation, river estuaries, and outside of Apollo Bay in the Port Campbell National Park region, an off-shore rock formation known as the Twelve Apostles.
The Matilda Highway Australian Student Road Trip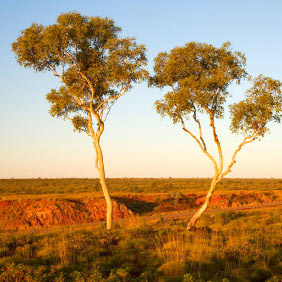 The main route through Queensland's Outback, the Matilda Highway drive runs north-south almost the entire length of Queensland, between Karumba on the Gulf of Carpentaria and Cunnamulla at the New South Wales border. The 1,812-kilometer route traverses vast plains, rocky ridges, small towns and unspoiled wildlife habitats.
Must-do stops on your Maltida Highway student road trip include the Cosmos Centre and Observatory in Charleville, Australia's last remaining steam-powered wool washing plant in Blackall, the Quantas Airline Founders' Outback Museum in Longreach and the Waltzing Matilda Museum in Winton.
The Pacific Coast Australian Student Road Trip
Between Sydney and Brisbane, most of this 940-kilometer student road trip on the Pacific Highway, Australia's Highway 1, unfolds in New South Wales before it winds up in Queensland. You'll deviate off the coastline occasionally, but it will be worth it.
Notable inland stops include wine country in Hunter Valley, where you can visit one of the region's 120 wineries, and Ellenborough Falls, past the town of Wingham, where you can view the southern hemisphere's tallest single-drop waterfall. Along the coast, endless beaches and water fun await sun-worshipping students. Swim, surf, take a guided fishing or whale-watching sea tour, explore sand dunes in a dune buggy or on a camel's back, and enjoy fresh seafood at countless waterside restaurants.
The Eyre Highway Australian Student Road Trip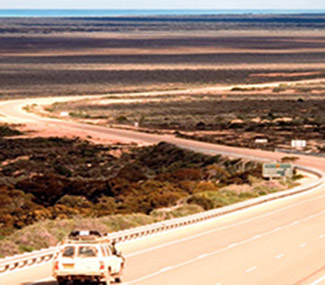 For a truly ambitious student road tripper, the drive from Adelaide to Perth via the Eyre Highway stretches approximately 2,700 kilometers across both South and Western Australia, along the southern edge of the flat and arid Nullarbar Plain. Fortunately, Eyre Highway is a straight shot, with few opportunities to get lost.
The Eyre Highway road trip will take you through many unpopulated areas; there are few tourist attractions along the route, so the drive may appeal to students who desire a true, stress-free escape from city lights and university stresses. Watch out for wild kangaroos crossing your path, and be sure to stock up on food, water and petrol at the small towns you'll visit along the way.
It's not the destination but the journey -- literally -- that makes for a memorable road trip. Be sure to map out your journey prior to your departure, obey all the rules of the road and allow for extra time in case you encounter bad weather or find an especially interesting stop during your travels. You'll make memories that will last a lifetime, and your Australian road trip may turn out to be the most unforgettable out-of-the-classroom experience you'll have during your university years.