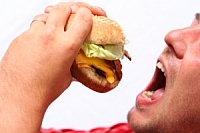 Many New students fear gaining weight the first year of college. It is known as the Freshman 15 meaning that you will gain 15 pounds during your freshman year. Below are some tips on how not to become a victim of the freshman 15:

1. Don't let emotions and stress be the cause for binge eating. Binge eating will not solve your problems and will create a unhealthy eating habit.

2. Eating does not take care of depression. If you feel homesick do not be tempted by comfort food. It is a good idea to keep in touch as much as possible with your family back home, so make an effort to call home every week.

3. Cut back on snacking and eating food late at night. Stay away from tempting fast foods when studying late nights or coming back from the bars.

4. When partying take into account that one beer has 100 calories and drinking a lot could add extra weight to your hips. Also as hard as it might be say no to those mouth watering drunk snacks.

5. Socialize as much as possible. Once you create new friendships and relationships you are less likely to get emotional about missing home or your old friends wicth can lead to emotional snacking.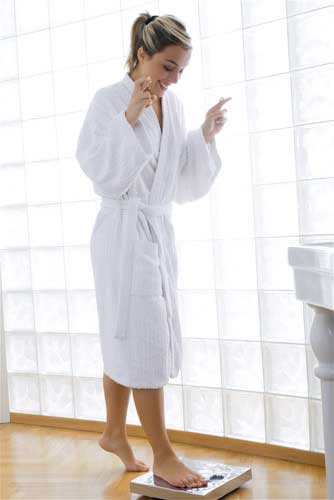 6. Join or try out for competitive college sports or friendly team sports. You will meet new people and it will also give you a fun way to exercise and stay in shape.

7. When you go out to eat or order in it is wise to split your meal with your roommate or friends. Splitting meals will cut back on the cost and on the calories.

8. Try and walk as much as possible. Walk instead of biking to your classes, friend's house, or out to eat.

9. Take advantage of your schools gym or workout facilities. Most Universities have really nice workout facilities that are included with your tuition and fees. Or if you want to mix it up you should try to join a local gym.

10. De-stress. It is important to deal with stress in a healthy manner. Create a healthy diet, get a good amount of sleep, and exercise on a regular basis.