Along with the many academic advantages of going to school in Australia, students can find many great places to party. Whether you're looking for a relaxing bar, a quieter, artsy atmosphere, a wild club, exotic or themed places, corner bars, or a luxury setting, you can find your new favorite place in Australia!
The main areas to party are the larger, more developed ones in Melbourne and Sydney, but I have also included a list of cool haunts in Brisbane. This area has quite a few happening clubs, and the bar scene is unique and varied. My list of top picks is as follows: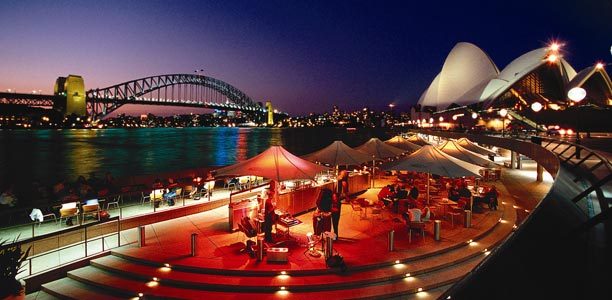 Melbourne
1. Hairy Canary, 212 Little Collins Street-A Spanish-themed bar. A hands-on food menu, and rare Spanish beer
2. Horse Bazaar, 397 Little Lonsdale Street-Offers performing arts shows, Balkan music nights, and DJ events.
3. Cherry, 103 Flinders Lane-A loud, dark, rock-and-roll hang-out.
4. Double Happiness and New Golden Mountain, 21 Liverpool Street-Two bars in one, one a Chinese-themed bar, the other has the feel of an opium den. Unique.
5. Polly Bar, 401 Brunswick Street- Naughty-named drinks, aphrodisiac bar food, rose-tinted lighting, intimate
setting, and soft jazz and lounge music. Sexy.
6. Bennetts Lane Jazz Club, 25 Bennetts Lane- For serious jazz buffs. Live line-ups each night.
7. Boutique Nightclub, 134 Greville Street-Elegant. The place to be seen.
8. Viper Room, 373 Chapel Street-THE club in Melbourne.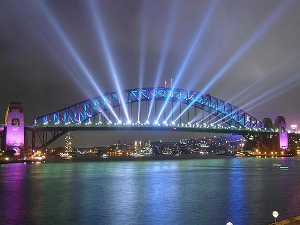 Sydney
1. Ruby Rabbit, 231 Oxford Street-3 bars in one-one Arabian nights-themed, one ornate, royal court-like, and one
kitschy-cool.
2. Zeta, 488 George Street-The hottest bar in town. Includes deck area with nice view.
3. Bayswater Brasserie, 32 Bayswater Road-A Parisian bistro with classic menu offerings and ambience.
4. Blu Horizon Bar, 176 Cumberland Street-On the 36th floor. Amazing views, original drinks.
5. Loft, 3 Lime Street-Huge, loud, offers views of Sydney Harbor. Young, trendy crowd.
6. Hemmesphere, 242 George Street-Moroccan-themed, swanky. DJ and live music.
7. Le Panic, 20 Bayswater Road- Best-value drinks, obliging wait-staff. Two very different rooms, dance floor.
8. Club 77, 77 William Street-Well-known for being one of the hottest places in town.

Brisbane
1. Brazilian Touch, 18 McLachlan Street-A Brazilian-style carnival. Conga, salsa, Brazilian music and food. Fun!
2. Belgian Beer Caf Brussels, Corner of Mary and Edward Street-Wide range of European beer, wine, and food.
3. Strike Bowling Bar-Retro meets contemporary style at this interactive bowling alley/restaurant/bar. Cutting-
edge equipment, and karaoke are just two of many cool features.
Recommended Nightclubs in Brisbane:
1. Uber, 100 Boundary Street, West End.
2. Cesar's, 15 Adelaide Street.
3. Ashala, 138 Albert Street.
So, come to Australia for a good education, and study hard, but be sure to leave yourself time to check out these hot spots. Believe me, you'll be able to see right away why Australia is such a great place to party.