La Trobe University is a major Australian institution and has a worldwide reputation for academic excellence and innovation. La Trobe's courses are highly respected by employers and academic institutions internationally. La Trobe University was ranked among Victoria's top 3 Universities in 2007 by the Shanghai Jiao Tong University Index.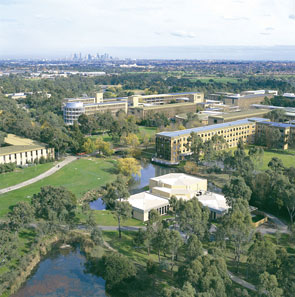 La Trobe University has more than 26,500 students, including 4,900 international students from over 90 countries, and 2,700 staff. The University offers an exceptional student-to-staff ratio, ensuring students receive the academic support they need to succeed. It also provides a safe and supportive environment for all international students.
La Trobe University is renowned for its support services for international students, including assistance with applications, visas, academic and English language skills, as well as a free airport or railway reception service and temporary accommodation assistance.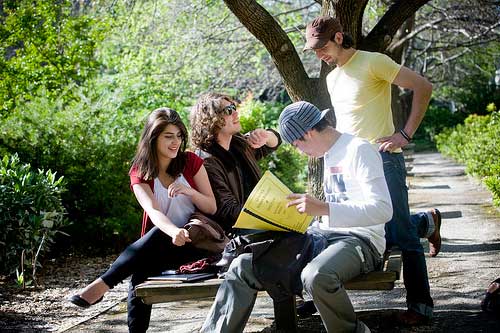 Our students enjoy superb facilities including an outstanding academic library, a central student meeting place (the "Agora"), ICT services, multimedia facilities, residential colleges, a sports and leisure centre, food and retail outlets, banking, postal and medical services, careers and counselling services, language and academic skills assistance and childcare facilities. The campus is also easily accessible by public transport or car.

At La Trobe there are more than 50 clubs and societies that cater to a range of sport, recreational, academic, social and cultural pursuits. Students can also choose to join any number of special interest groups or professional associations. Each campus has extensive sporting facilities from tennis courts to swimming pools, rock climbing, basketball, table tennis and indoor soccer.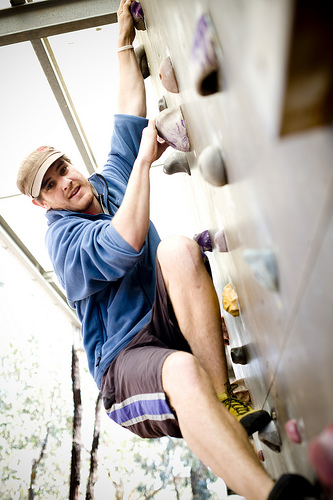 We welcome you to La Trobe University - the complete Australian university experience.

Testimonials

"The practical component of my course is also very interesting and allows you to get more involved with what you are studying. The lecturers are also very willing to help you if you are having any problems."
Alex Baker (Bachelor of Biomedical Science), South Africa

"The highlight of my time at La Trobe University is the international cultural exchange experience that I've benefited here. The number of good friends I've made with fellow international students during the International Welcome Festival was simply amazing."
Shasha Lai (Bachelor of Accounting), Malaysia

""I really enjoy attending seminars and conferences and most of all the opportunity they give me to interact with lecturers and mentors from the industry. I like to turn every challenge into an opportunity."
Abhishek Awasthi (Master of Biotechnology and Bioinformatics), India


For more testimonials check out La Trobe Times (www.latrobe.edu.au/international-news) our fortnightly online newspaper or go online to La Trobe International (www.latrobe.edu.au/international/why-latrobe/profiles)