The Gordon Institute of Technical and Further Education (TAFE) is an Australian government educational institute. Founded in 1887, the Gordon Institute has been providing quality education and training programs, with its first international students enrolling during the 1930's. Offering over 220 nationally recognised courses, today the Gordon Institute has over 30,000 annual enrolments across its three Campuses.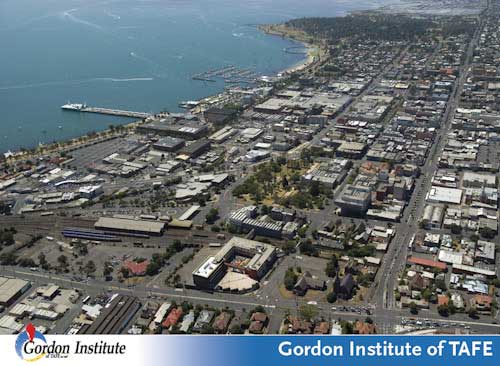 The Gordon Institute of TAFE offers English Language course and has a wide range of programs providing training at the Certificate, Diploma, Advanced Diploma and Degree levels in:

• Art, Design & Music
• Building & Construction
• Business & Financial Studies
• Engineering
• Hairdressing, Beauty & Fashion
• Hospitality, Cookery & Patisserie
• Information Technology & Computer Studies
• Nursing & Community Services
• Science & Environmental Studies
• Tourism, Sport & Recreation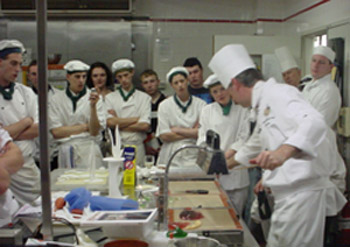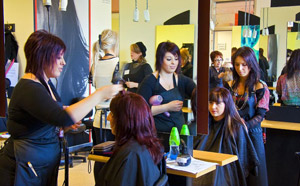 Gordon Institute of TAFE is Located in Geelong on the southwest coast of the state of Victoria, the Gordon is the first choice in Australian education for many local and international students. All Certificates, Diplomas and
Advanced Diplomas require:

• Successful completion of Year 12 or its equivalent; or successful completion of Year 11 or its equivalent (for some certificate level courses); or mature aged applicants over the age of 20 who have relevant work experience and evidence of the English Language.

Cultural and Welfare Support

Students receive continuing cultural and welfare support throughout their stay in the University. Cultural activities are arranged which students can participate in and contribute to. Students also receive advice and assistance from experienced and qualified staff in relation to financial and personal welfare matters, as well as visa, health insurance and general administrative matters.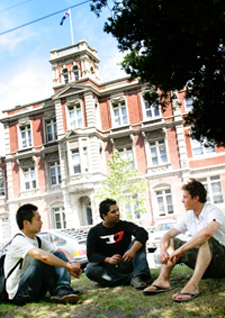 Social Activities Program

An ongoing social activities program runs throughout each semester and provides opportunities for students to enjoy a range of activities outside study. We have many activities available including monthly bus trips to Melbourne's famous Victoria Market, weekly Pizza and Film Nights, day trips to the Great Ocean Road and Phillip Island and a 3 day stay in the Grampians National Park.

All Degree programs require:

• Successful completion of Year 12 or its equivalent; or
• Successful completion of Year 11 or its equivalent plus relevant employment experience.
• evidence of English Language ability
• IELTS score of 6.0
• TOEFL score of 577
• Evidence that English is the language of instruction in previous studies

ENGLISH LANGUAGE UNIT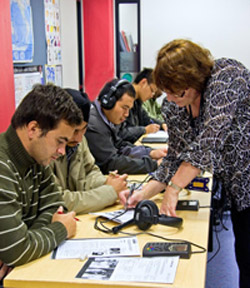 The Gordon Institute English Language Unit is a highly regarded provider of English Language Intensive Courses for Overseas Students (ELICOS) and located at the Gordon's City Campus, which is conveniently situated only 100 metres from the Geelong Railway Station and local bus stops. Specialising in all levels of English language study, the unit's qualified and experienced staff can assist students to achieve the level of English they require for entry into the Gordon's range of programs.

STUDENT SERVICES AND FACILITIES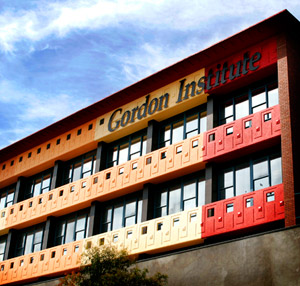 The Gordon Institute provides International students with the
following services:

• Accommodation arrangement
• Airport welcome and transfer
• Orientation
• Health cover arrangement
• Academic and personal counselling
• Student Visa assistance
• English language and learning skills support
• Careers advice and resume assistance
• Library and internet facilities
• Student activities

For further information:
Phone: + 61 3 5225 0920