CityRail is a cost effective fast method of transportation for those who will be in or around the Sydney area.
For a high quality PDF map of the CityRail network please click HERE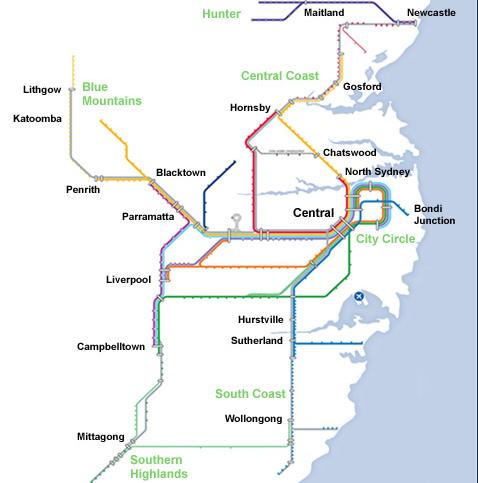 Print out this map and ride the rails safely! For more information about the CityRail system please go to the CityRail website.
CityRail is a passenger rail service covering the greater Sydney region.